Today is the day the Gender and Equal Opportunities bill (#GEOBill) is up for public hearing at the National Assembly in Nigeria. After months of controversy and initially being rejected by the senate, the bill was "re-assessed" aka watered down, and re-presented. This version (click here to read - downloadable pdf) is what is up for public hearing, and addresses, among other things, inheritance law, equal opportunities in education, workplace discrimination, and maternity rights.
What is being presented is in no way adequate, but it IS a beginning. Key clauses addressing age of consent, reproductive rights, legal age of marriage, and sexual violence were left out, and while it is a huge problem that archaic ideas of what Nigerian culture is, and what it represents meant that vital parts were dropped, I acknowledge and accept that we must start somewhere.
These are some of the points I discussed a couple of days ago, when I was invited to discuss this issue and how it affects young Nigerians on a radio show called "Above Whispers on Air" on WFM. Above Whispers is a platform primarily aimed at women, which provides a space for people to engage in discussions about a range of issues such as politics, social justice, development, women's rights, health, entrepreneurship, and other relevant areas. It is an initiative of Bisi Adeleye-Fayemi, a passionate women's rights advocate.
The topic of the day was "The Kitchen, The Living Room, and the Other Room: Gender, Power & Privilege," referring to the infamous comment made by President Buhari a few months ago. Myself and the other guests, Bolanle Olukanni and Ope Oriniowo, discussed how our generation feels about the topic, how class privilege, and not just male privilege affects this topic, and lots more. I Periscoped the show (which is why I'm holding a phone in many of the pictures), but a recording will also be up on the Above Whispers Facebook and Youtube pages. Here are some pictures from the taping: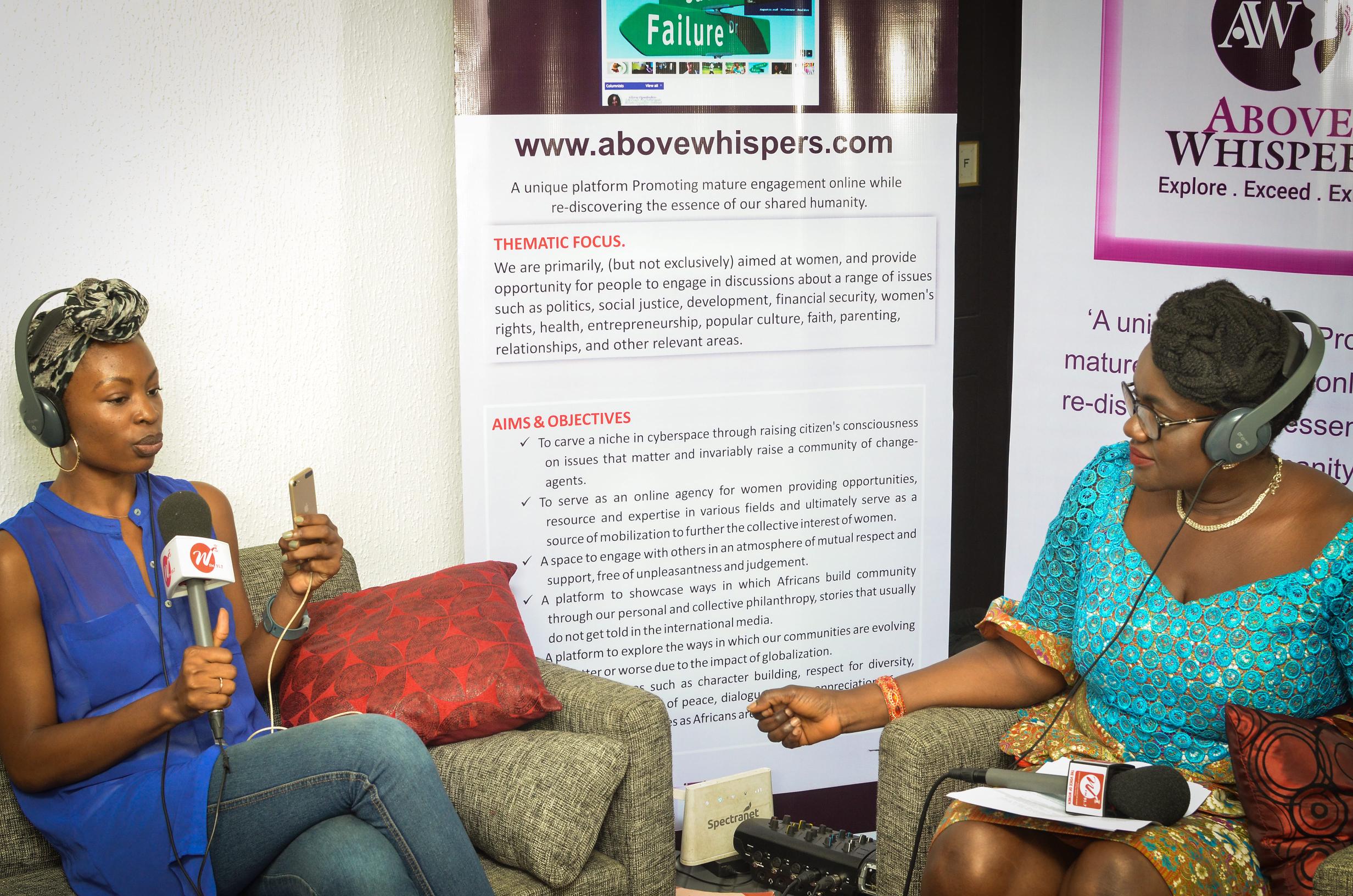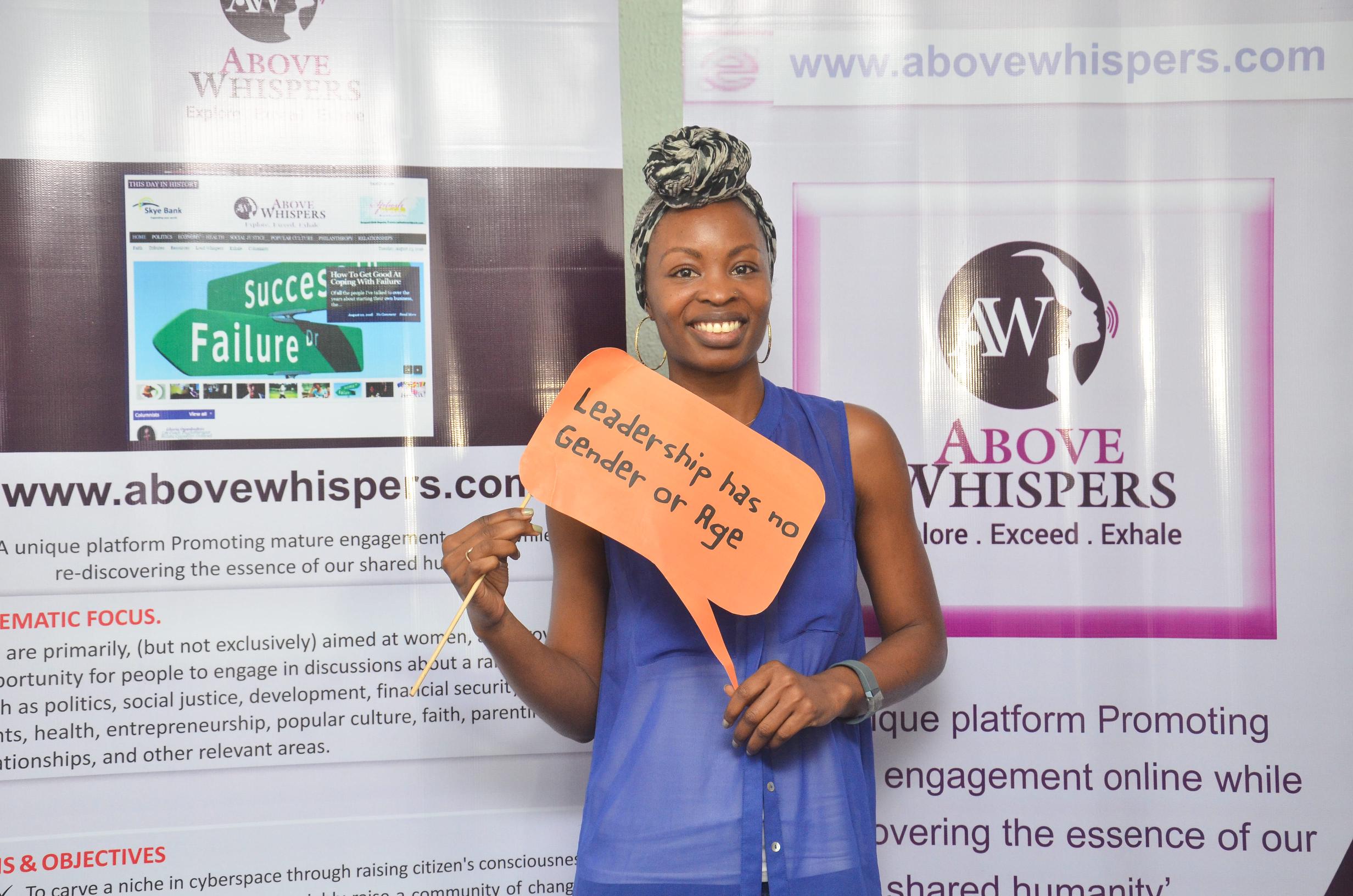 I urge you all to support and stay informed by clicking on the #GEOBill and #SupportGEOBill on twitter. I stay optimistic that small steps will lead us to better days as Nigerian women, and soon.
Thanks for reading. Please share your thoughts in the comment section below, and subscribe!!